First-Year Focus
Courses Open to First-year Students
There are three Introductory courses that are required for the Major. Each is taught once a year, and they may be taken in any order. Please visit the Northwestern online catalog for detailed information about our classes.

CogSci 207: Introduction to Cognitive Modeling
This course explores how to use computers to model human cognition. It covers many topics in Artificial Intelligence but will be of interest to folks outside of computer science, as well.  It does not require programming.
CogSci 210: Language and the Brain
This course is co-taught by a Linguist, and a Neuroscientist, who both approach language from different disciplines with Cognitive Science.
CogSci 211: Learning, Representation & Reasoning
This course covers many topics in cognition, from developmental science through animal cognition. The goal of the course is not merely to survey research in these areas, but rather to explore current theories and to describe the evidence - psychological, computational, and linguistic - that supports or challenges them.
In addition to our intro courses, there is also:
CogSci 202: Evaluating Evidence
This course will teach you to evaluate the evidence of others - and to marshal your own - across science, politics, society, health, education, and industry. Assignments and readings will focus on real¬world questions drawn from newspaper articles, podcasts, and op-eds, as well as the research literature and data science media that collect and evaluate empirical evidence.
Advising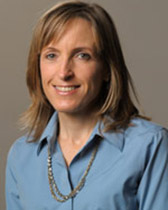 Dr. Jennifer Cole is the Director of Undergraduate Studies for Cognitive Science. To set up a meeting with her, please send an email to cogsci-advising@northwestern.edu. In the email, please say why you would like a meeting, and please include a copy of your current transcript (if possible) and a Major / Minor Worksheet.
When filling out the worksheet, please be sure to include which quarter you took the class (even though the form only asks for a Y/N response). Having a copy of this worksheet will greatly streamline the meeting!
Back to top