Colloquia, Workshops, Dialogues And Tutorials
2023-2024
Fall
CogSci Kickoff! 
 

Date: October 2nd / 4-6pm


Location: Five and Dime
RSVP Required: RSVP Here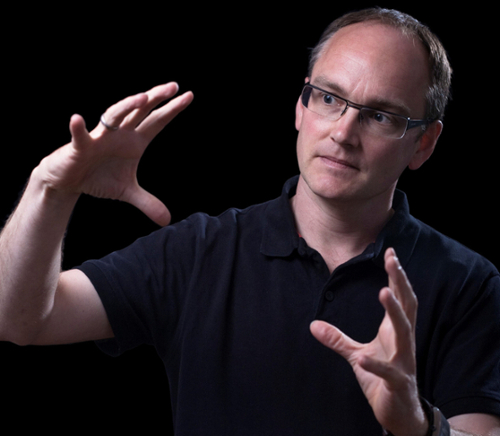 Daniel Müllensiefen,

Goldsmiths, University of London
Date: October 26th

, 5:00pm


Location: Ryan Center for the Musical Arts, Regenstein Masterclass Room
Website: About Daniel Müllensiefen


(Local Host: Steve Morrison, Joint event with Music Studies) 




Title: I've Got the Music in Me: Using cognitive psychometrics to identify, measure, and model musical abilities

Abstract:
Musicality is a crucial concept for music learning, music teaching, and empirical music research. But how musicality is defined and how it should be assessed is contentious, assumed to be fully understood by some researchers and hotly debated by others. This talk will highlight three different approaches for identifying musical abilities and will introduce the Cognitive Psychometrics of Music as a new framework for musical test construction. Different approaches for modelling the relationships between different musical abilities may give rise to differing notions of musicality.

 
 
Earl Miller, Massachusetts Institute of Technology

Date: November 28th, 4:00pm, Virtual Colloquium
Location: Zoom, Register for the Zoom link here: https://bit.ly/MillerColloquium
Website: About Earl Miller
(Local Host: Robin Nusslock)


Title: Cognition is an emergent property

Abstract:
For a long time, the brain was thought to function like clockwork, with specialized parts working together due to physical connections. However, in recent decades, our understanding has undergone a major shift. While the individual parts and anatomical connections are still important, many cognitive functions are driven by emergent properties - higher-level properties that arise from the interactions between the parts. A key aspect of these emergent properties are brain waves, oscillating rhythms of electrical activity that allow millions of neurons to self-organize and control our thoughts, much like a crowd doing 'the wave'.

New CogSci Faculty Flash Talks

Date: December 12th, 2023 - 4:00-5:00pm (Reception to follow)
Location: Swift 107
Tessa Charlesworth, "Long-term change in attitudes and stereotypes about social groups"
Matt Groh, "Augmenting human problem solving with AI assistance"
Peter van Elswyk, "The semantics and pragmatics of the declarative clause"
---
Winter
Large Language Models and Politics Panel

Date: January 30th, 2024 - 4:00pm, Zoom
(Local Host: Megan Hyska) 
CogSci+Arts Panel

Date: March 8th, 2024 - Time TBD
Location:
TBD
(Local Host: Dan Shanahan)
---
Spring
Oriel FeldmanHall, Brown University

Date: April 16th, 2024 - 4:00pm
Location: Swift Hall 107
Website: About Oriel FeldmanHall
(Local Host: Mary McGrath) 

Title: TBA

Abstract: TBA
Munmun De Choudhury, Georgia Tech

Date:

April 30th, 2024 - 4:00pm


Location: Swift Hall 107
Website: About Munmun de Choudhury


(Local Host: Darren Gergle, Joint event with the Center for Human-Computer Interaction and Design)